Carbon neutrality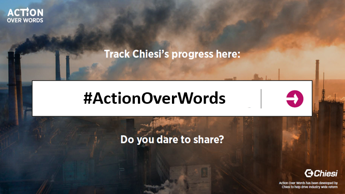 Chiesi Netherlands
Where we can, we limit the emissions. Our office is green: we use green power, we print on recycled paper, the men's rooms are water-free, the lamps work on motion detectors, we are going to separate our garbage and we don't join the global Meat-Free-Monday but we instead we have meat-free-lunches during the whole week. Our mailings have not been sent in plastic for a long time and we also invest in reducing the environmental impact of the production of our medicines and the distribution of the packages.
Of the emissions that we can not (yet) save, we have had our carbon footprint calculated by independent external experts. For this, we participate in
certificated compensation programs
. This means that we compensate our airline and car rentals by planting trees in Myanmar and buying cooking stoves in Ghana. Thus, the knife intersects on two sides: COPD is expected to be the third death cause in Africa in 2025. Cooking on open wood fires indoors is an important cause.
Therefore, if we have a choice, we choose the most environmentally friendly option. We also encourage our employees to choose green energy at home.
But we're going to do more. In 2019 for example, we ask our partners to organize congresses CO2-neutral. That means Meat-Free-Mondays in courses.